Welcome to our 33rd Season!
Concert tickets are $20 general admission. Ages 18 and under may attend at no charge. Tickets are only available at the door on the day of the concert. (We do not sell tickets in advance.)
Liturgical events are offered at no charge, although a freewill offering is taken during the services.
Season donors may request reserved seating up to 24 hours before concerts. For information on becoming a season donor, visit the Donate page.
Please note: Under Title II and Title III of the Americans with Disabilities Act, Music at St. Paul's welcomes certified service animals to our concerts and events. Pets, emotional support animals, and comfort animals, however, are not permitted.
Don't Miss a Note™ 
With our camera and screen technology, you can sit anywhere at a Music at St. Paul's concert and have the best seat in the house. Camera close-ups of pianists' fingers and wide shots of full ensembles make your seat the best seat!
Sunday, October 3, 2021
Con Brio Quartet  
with special guest Valeria Polunina, piano  
3pm   
Con Brio Quartet  
Consisting of members from around the world, this world-class quartet is familiar to Palm Beach County audiences. Joining them in the Shostakovich quintet will be internationally recognized pianist Valeria Polunina.  
 "The Con Brio String Quartet was an outstanding addition to our concert series.  They offered an inspiring, diverse, and compelling program that was executed with top-notch artistry.  We look forward to their return."  
Program   
Tchaikovsky:  String Quartet No. 1. op. 11  
Silvestre Revueltas: String  Quartet No. 1  
Shostakovich: Piano Quintet in G Minor, Op. 57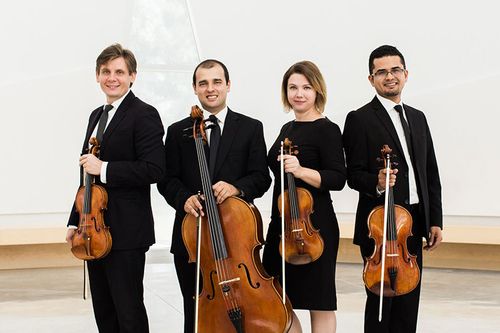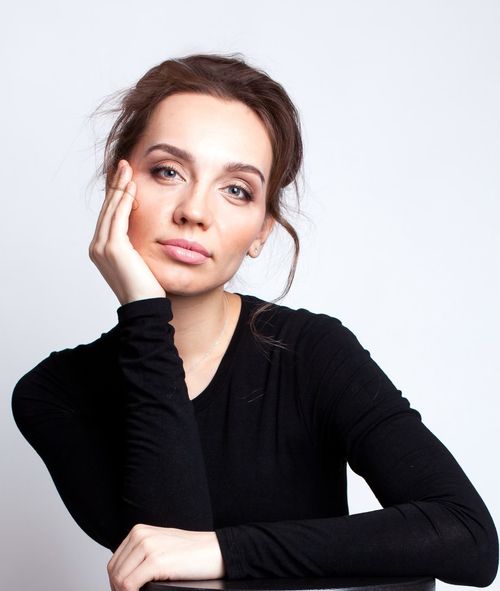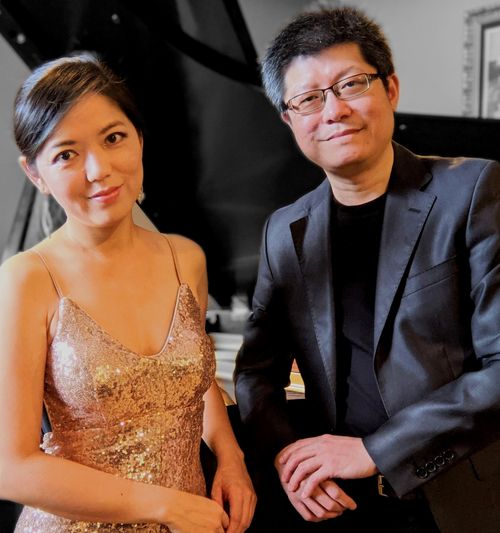 Sunday, October 24, 2021
Voyage to France
3pm 
Duo Beaux Arts 
Catherine Lan and Tao Lin, pianists
A program of French orchestral favorites arranged for piano four-hands and played by this dynamic husband and wife duo.
Program   
Debussy: Petite Suite, L. 65 
Debussy: Clair de Lune, L'isle Joyeuse 
Fauré: Dolly Suite, Op. 56 
Bizet: Jeux d;Enfants, Op. 22 
Poulenc: Melancholie, Improvisation No. 9 
Chabrier: España
Sunday, November 7, 2021
Solemn Requiem for victims of COVID 
3pm
Fauré Requiem
The Chancel Choir of St. Paul's Episcopal Church 
David Macfarlane, director of music 
St. Paul's Episcopal Church in Delray Beach will honor the more that 700.000 Americans lost to COVID-19 with a Solemn Mass featuring Fauré's Requiem sung by the chancel choir and chamber orchestra under the direction of music director David Macfarlane. 
Two panels from the COVID memorial quilt, on loan from the Armory Art Center in West Palm Beach, will be displayed at the church during this event. Created and compiled by 9th grader Madeleine Fugate, this quilt is modeled on the AIDS memorial quilt, and contains individual fabric squares donated by people who lost loved ones in the pandemic. For more information about the quilt visit https://covidquilt2020.com/